Christian Morris
Nettles | Morris Nevada Trail Lawyers
---
I was raised in rural Maine back when it was just an unorganized territory, and my family were the only year-round residents brave or crazy enough to live on Spring Pond Mountain in the winter. We had no electricity and no running water. We lived in an old farmhouse an elderly couple owned and let us live in for free if we worked the land; and work it we did. We had 4 acres of gardens with every vegetable you can imagine. We had blueberry bushes, blackberry patches, raspberries, strawberries, and an apple orchard. We kept chickens for eggs, goats for milk, horses to plow and harrow the fields, and dogs to protect the gardens and the animals from the deer and coyote. One year we even had a pig—what luck! I loved those dogs. One year, our Samoyed Husky named Able saved my life. I was in the apple orchard with my sister, and we got caught between a mama bear and her cub. The mama bear came out of the woods on one side of the tree and the cub came out on the other side. Mama bear charged at us, and we climbed up an apple tree. Naturally, the bear climbed right up after us. Able was at the bottom of the tree biting as hard as she could at the bear's legs, until the bear got so mad she chased Able into the woods. We ran home safe and sound. Able came back later that night.
I was one of four girls. My father really wanted sons, but all he got was girls. All the same, he raised us like we were sons. He taught us to never show struggle on your face no matter how heavy the weight of the burden. He taught us to haul hay, split wood, and clean out an outhouse. He even gave me the name he had picked out for the son I was supposed to be: Christian Milton Morris. Having a man's name helped in my early years of practice where all my mail came in for "Mr. Morris" and I felt like I got more respect. It has also hurt me at times as we are all sitting around waiting for Mr. Morris, but I was already in the room. The one thing I know about myself is that when I feel injustice has occurred, I am like Able biting on that bear's leg and not letting go. I love being a trial lawyer because I love changing the course of someone's life because I know how to help. I love it even more now that I have children and I want to do everything I can to make this planet safer and better for them when I am gone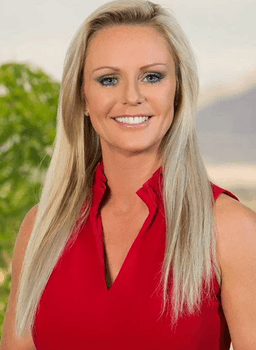 Preparing Your Client for Deposition
Preparing your client for deposition is one of the most important parts of a case and will always have an impact on the value of the case. This lecture will focus on every step of the preparation process including during the deposition. I have broken the process down into six steps starting with the purpose of the deposition, exactly what the defense counsel is looking for and how to be brutally honest about the client's performance. We then move onto the process of the deposition and the people who will be present. This basic technique will build trust between you and your client as to your own knowledge base.We will then discuss the physical appearance of the client and their personal needs. This technique lets the client know you care about them and will be protected during the deposition. Next, we will discuss the presentation at the deposition and how to handle certain questions such as a the "pain scale questions" and how to qualify their testimony. We will address how to present the facts of the case and a discussion of techniques to help the client the remember what body parts were injured, how the injury occurred and deal with prior and subsequent issues related to criminal history and injuries. Lastly, we will cover how to handle the pitfalls that can happen in every deposition with the "gotcha" questions such as "how long had the liquid been on the floor" or "how much do you want from this lawsuit" or "why did you hire an attorney." All of these techniques will prevent a disastrous deposition and make your client a formidable opponent to the other side. This lecture is a must attend to make sure we are doing everything we can to ensure a great deposition performance by your client.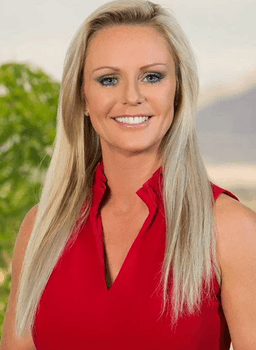 The Science and Technique of Cross Examination
This workshop will focus on the science and technique of cross examination of defense corporate representatives and using their testimony to frame your case and expose the weaknesses of the defense.It will involve how to handle affirmative defense questions, denials to requests for admission, and accusations by the defense doctors of either malingering or inconsistent behavior by your Plaintiff. We will also specifically address how to prove constructive notice through a corporate representation in a premises liability case. The methodology will include use of the pleadings, discovery responses, expert reports, polarization of the case and themes. Participants must bring their own case where they have a corporate designee deposition approaching or have taken a corporate deposition and are wondering the best way to use it. Everyone will be getting on their feet and practicing these tools.