Phillip Miller
Miller Law
---
I am an army brat. Both of my parents served in WWII, my mother as a nurse in the Pacific and my father ran a combat ambulance company in Sicily and then Italy. I went to elementary school in 5 different states and high school in 3. By the time I was 22, I had finished college and a masters' program. Although I wasn't sure what I wanted to do, I had to make some decisions quickly; both of my parents died that same year. I took on the task of raising my baby sister, working full-time, and going to law school at night. It sounds awful now, but at the time I didn't know any better. I started my practice by joining a group of 3 other lawyers who were reputable, but not so much looking for an associate as someone that would rent an office from them. I paid $500/month for the space with "light" secretarial help. It was "eat what you kill" and I was able get by and start my own firm within 6 years. I've never been on a payroll. I am admittedly, an un-medicated obsessive-compulsive, workaholic, control freak. I work constantly. Like almost anyone, I enjoy spending time with friends and family. But what I like to do most is travel, especially when there is some special experience associated with the trip. I've with squeezed in trips to Pamplona (2x), the Middle Fork of the Salmon River, the Tour de Mont Blanc, most of the national parks (Glacier and Yosemite are my favorites), hiked down to the Phantom Ranch in the Grand Canyon, taken Tango lessons in Buenos Aires, did a walking tour of Provence, attended the Fringe Festival in Edinburgh, the New Orleans Jazz festival, and the Monterey Jazz Festival. I have a second home in New Orleans, and try to spend about 30 days a year there. It's typically work during the day, and then find some music to hear at night. I don't like to make mistakes, I don't like to have unhappy clients, and I don't like to lose. I assume that defense lawyer(s) are as smart as I am, and I try to out-think, out hustle, and out work them. My experience with jury research, and our utilization of case-specific jury studies, allow us to develop strategic discovery and jury communication plans for each case that are focused and pragmatic. I maintain an active practice in Nashville, but most of my time is now spent consulting nationally as a deposition and case strategist, including the use of surveys, focus groups, mock trials, and shadow juries. My success as a lawyer stems from being a lifetime learner. In addition to studying and reading major books on litigation, litigation strategy and juror psychology I have had training in micro-expressions (tough to do), deep metaphor interviews (learnable) and Clean Language. I completed advanced studies at Baylor Law School in 2019, earning an LLM with his major paper titled "Juror Centered Case Assessment". 
I am AV rated, have been certified and re-certified as a Civil Trial Specialist, and has been designated as a Super Lawyer repeatedly. I have written 2 books (co-authored with his friend, Paul Scoptur) : Advanced Deposition Strategy and Practice released by Trial Guides in July 2013; and Focus Groups – Hitting the Bullseye published by AAJ Press in January 2017. I am also a contributing author to Anatomy of a Personal Injury Lawsuit, released by Trial Guides in 2015 and have been published in Trial magazine more than 8 times.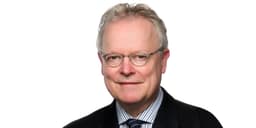 Defense Tactics Used to Stop Nuclear Verdicts
If you have a case with the potential for a "nuclear verdict", learn what tactics the defense is likely to use to prevent you from getting the results you might expect.
In this presentation Phillip will be sharing the tactics being used to:
Interfere with testimony that is beneficial to the plaintiff;
Use the plaintiff's witnesses to undermine economic and non- economic damages;
Remove anger from deliberations;
Use of numerical anchoring;
Creating a defense damage model to disrupt large damage verdicts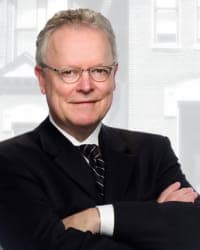 Advanced Deposition Strategy and Practice
The strategy embedded in your depositions will determine the outcome of your case.
Join Phillip Miller (author of Advanced Deposition Strategy and Practice) as he teaches his techniques for taking depositions that will change the defendant's perception of its risk, decrease your dependence on expert testimony, create persuasive visual evidence from within the deposition, and address the 5 most common questions jurors want to know about your case.
Deposition College goals:
Participants will develop and practice a strategically developed outline of a key deposition in one of their cases.
Participants will develop a visual strategy/exhibits to use with their deposition.
Participants will practice execution of their plan and have an opportunity to be on their feet and "re-do" portions of the deposition as needed.
While the strategies developed will be case specific, there will be incredible learning and carry over from watching fellow participants.
Day 2, Thursday, May 19, 2023
8:30 – 9:30 am Workshop 4: Practice Session -Establishing Rules From Defense witnesses/Miller Mouse trap - small groups (use your own case)
9:45 – 10:45 am Presentation - Deposing the Difficult/Evasive Witness (including the Mongoose method used to counter Reptile)
"It depends"/"Not Necessarily"
Using Exhaustion
The one fact, one question approach
How to deal with non-responsive answers
Using exhibits for control
11:00 – 12:00 pm Workshop 5: Deposing the Evasive Witness
1:30 pm – 2:30 pm Using Exhibits/Visuals in Depositions
Powerpoint
Butcher block paper
Photos
Marked up documents
2:45 – 3:45 pm Workshop 6: Creating/Using Visuals in Depositions (use your own case)
Powerpoint
Butcher block paper
Photos
Marked up documents
Agree/Disagree statements
Yes/No matrixes
4:00 – 4:45 pm Deposing Medical and Other Experts
To Depose or Not to Depose
Silver Bullets
Areas of Agreement
Daubert/FRE 703 Principles
When to depose or not depose experts
The Daubert Outline
4:45 pm – 5:30 pm Workshop 7: Deposing the Defense Medical Examiner/Rehearsal of Practice of Areas Chosen by Participant