Rob Ammons
The Ammons Law Firm
---
Forty years ago, I packed everything that I owned into a Toyota Celica and left my family in Maryland to attend Baylor University in Waco, Texas. My plan was to be a doctor. But an internship as a phlebotomist at the VA hospital in Waco and a bad grade in Organic Chemistry convinced me that a career in medicine was not in my future.
I decided to take a career aptitude test at the Baylor's placement center. According to the test results, I was best suited to be either a barber or a lawyer. Not being enamored with the idea of cutting men's hair as a career, I decided to take the LSAT. That turned out to be a good choice. I did well enough on that test to qualify for a scholarship to Baylor Law School.
It was in law school that I finally found something that felt right. I read about lawyers representing victims who had been burned in post collision fuel fed fires and how they did it on a contingency fee. I wanted to be one of those lawyers. The problem was that I didn't know how to get into that type of practice. Fortunately, I did well in law school, was an Editor of the Baylor Law Review and graduated with honors in 1988. Following law school, I took a job as a judicial clerk for the Texas Supreme Court.
After the judicial clerkship, I accepted a job offer with a big firm because the money was good and I needed the money. I was an associate in the tort litigation section at a large Houston firm, Vinson & Elkins. My job was to assist the partners at the firm defending corporations and insured policyholders in personal injury, medical negligence and product liability cases. It wasn't what I wanted to do with my life. But it paid the bill and I met some good people on both sides of the docket.
While working at a large firm I began to see that many of the lawyers representing Plaintiffs were ill equipped to go to battle against the lawyers and resources corporate America deployed in litigation. In most cases it was not a fair fight. But I also saw that there was a select group of trial lawyers that even the largest companies (and their lawyers) respected and feared. I saw firsthand the difference that having a skilled, competent and well-prepared lawyer could mean for the families of people that had been injured or killed.
After a couple of years I ended my career as an associate at a big firm and went to work with a TV advertising lawyer, Jim Adler. Jim is "The Texas Hammer." He is a great guy and a great friend to this day. While working for Jim, I met the girl I eventually married, Chris. I owe Jim a huge debt of gratitude. I enjoyed working for Jim but his practice was not one that was likely to lead to handling the type of cases I
had dreamed about working on while I was in law school. So I left the job with Jim and opened Robert E. Ammons, attorney at law.
My solo practice was truly solo. Just me. No associate, no paralegal, no secretary. Just Robert E. Ammons attorney at law. My girlfriend at the time, Chris worked for another lawyer during the day and would help me with my cases after hours. But there wasn't a lot of help needed because I didn't have many clients. I badly needed clients and cases.
As a defense lawyer I had made some friends with opposing counsel on quite a few cases. To get clients and cases, I literally went door-to- door asking those Plaintiffs lawyers if they had any cases that couldn't be settled and needed to be tried. I also knew that there were some lawyers that never wanted to go to trial and I found that they were more than happy to hand off cases that they said, "were dogs and had to be tried." I took any case I could get my hands on regardless of the facts. They were small cases and I tired dozens of them. I lost as much as I won. And while the losses hurt, there were always lessons to be learned.
I worked hard to get a reputation as someone who was not afraid of the courtroom. By 1994, I had tried enough cases to become Board Certified in Personal Injury Trial Law by the Texas Board of Legal Specialization. (In Texas about 2% of personal injury attorneys are Board Certified). I also had enough work (and money) to pay my fiancé Chris to work with me full time. Chris and I got married in November of 1994. Which was the best thing that ever happened in my life.
In 1995 a tort reform package was enacted in Texas and many of the lawyers that had handled crashworthiness cases decided to stop taking those cases. That was actually a big break for me. It created a void that I decided to fill. I made it known that I would take crashworthiness case referrals regardless of the change in the law.
By 1996 I had several seven figure verdicts under my belt so I began to get some decent cases in the door. I was handling Bronco II rollovers and seat belt failure cases when a good friend named David Willis referred a case for a choir teacher named Cynthia Jackson. She had been driving home from a family trip when the Firestone tire on her Ford Explorer separated and her vehicle rolled over. Cynthia ended up being featured on the KWTX news story that brought national attention to the Firestone tires failing on Ford Explorers leading to rollover deaths and injuries. It sparked the largest tire recall in U.S. history.
Over the last 30 years I have lived the dream I had in law school. I have prosecuted hundreds of tire defect, rollover, crashworthiness, and products cases of all types in over 40 states throughout the country.
For me, being a trial lawyer is about making a difference. Whether we are forcing the recall of a deadly consumer product, requiring a trucking company to enact stronger safety policies or meeting the lifetime needs of a catastrophically injured client, it is making a difference that counts.
I credit anything good that has happened over the last thirty years to his wife, Chris Ammons. Chris and I have been married 29 years, we have 4 children together (2 are lawyers) and we are very proud of each one of them.
I believe that hard work and continually striving to improve as a trial lawyer have been the source of any success I have had as a trial lawyer. I am a student of advocacy and I believe that it's important to never stop learning how to be a better trial lawyer. This belief is what led me (at the age of 51) to spend a month at Gerry Spence's ranch in Wyoming learning the Spence methods.
In an effort to pass along some of what I have learned over the last thirty years of trying cases, I am honored to be an instructor with The Spence Method. And as a trial lawyer, I am looking forward to the next thirty years of trying cases and making a difference.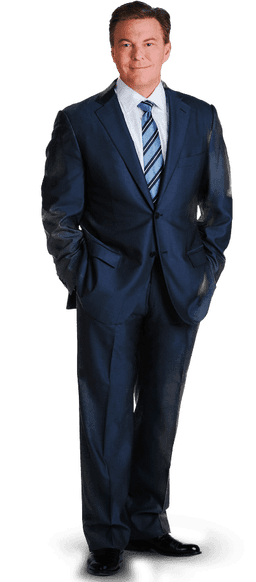 Win Your Case Before Trial and How to Try it if They Let You
One of the nation's preeminent trial lawyers and the author of Tire Defect Litigation, Rob Ammons will introduce his strategies on preparing for and winning before trial as he's learned it from 30 years of record setting settlements and trial successes against some of the biggest defendants in the world.
Execute a strategic plan to build your trial story and win your case before they let you in the courtroom.
Rob's talk will focus on the substantive and practical considerations in developing the evidence, narrative, and visual elements that form the chosen trial story, and then executing a strategic plan to build the trial story and get cases resolved for real money—and how to try them if the insurance company gives you the chance.
It's Your Story — Every case is about something. Make it about what you want. From the outset, Rob's strategic plan focuses on the story of the case and how he will get the characters, evidence, and visuals to present the trial story. In this first section, Rob will teach you what he looks for in the story of the case based on his thirty years of experience and knowledge of where and what the evidence is (or should be).

Building Your Story — It's not enough to know what your case is about. You still have to make it about that. Rob will teach you his time-proven strategies that allow him to execute his strategic plan, use each piece of evidence developed, and have each witness play their part in telling the trial story. This instruction will include deposition techniques, sample graphics, and some of the resources Rob uses to help you craft the evidence and capture witnesses to build the story you want.

See the case; Show Your Story — Jurors need an entertaining story. And they expect a visual presentation that brings to life the evidence and testimony. Rob will instruct you on the multi-media visual tools and strategies that he uses in preparation, depositions, and at trial to bring the trial story he crafts to life. This section of the talk will focus on PowerPoint and other tools Rob uses with his own team to see the case before he ever takes a deposition, how he builds multi-medium visuals with consultants, and how he deploys visuals effectively with witnesses, in motion practice, at mediation, and—if the insurance company will let him—to show the story at trial.